Also known as cactus seed oil and Barbary fig oil, Prickly pear seed oil is full of therapeutic properties. It contains larger doses of the very same vitamins and antioxidants that make Argan oil so great.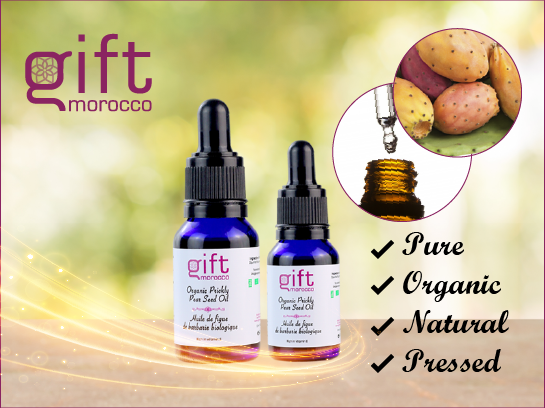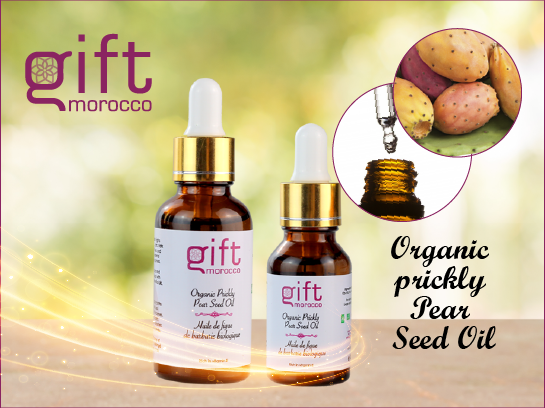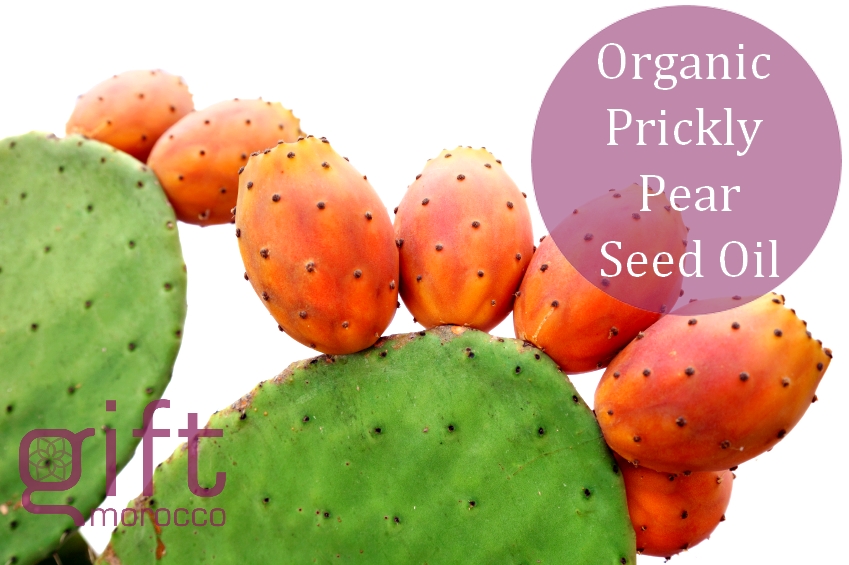 Prickly pear seed oil is extremely high in essential fatty acids, Omega 6 and 9, and the natural antioxidant Vitamin E. It is also rich in amino acids, which stimulate collagen production to promote faster cell turnover, and contains Vitamin K, which brightens under-eye dark circles and also promote your skin's elasticity.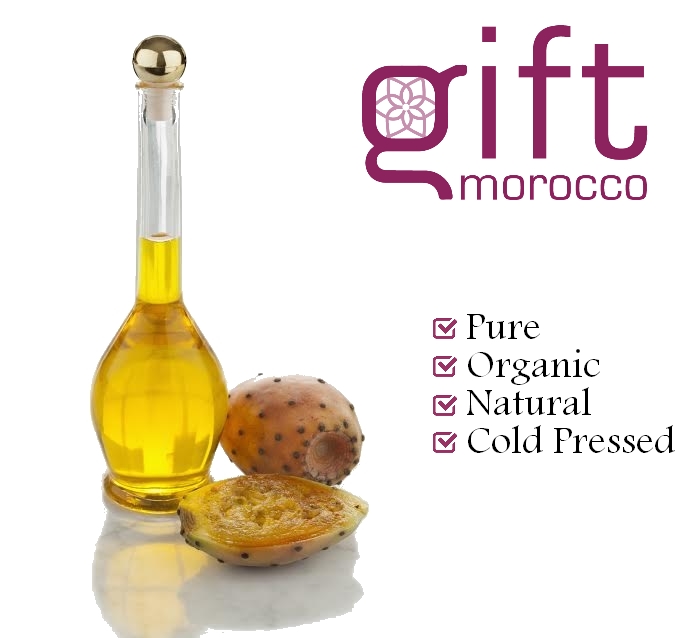 This oil is good for moisturizing and nourishing the skin, preventing wrinkles and premature aging, erasing hyperpigmentation spots and brightening dark spots and under-eye shadows.
Gift Morocco uses the best cactus seeds in order to produce the first quality of prickly pear seed oil: 100% pure, organic and cold pressed.
All our customers get the first premium quality of Moroccan Prickly Pear Seed Oil.