Roasted Argan oil, also called edible or culinary Argan oil, is known for its many health benefits. It can be used as a salad dressing, for cooking of Tajine, couscous or else, or as bread dipping.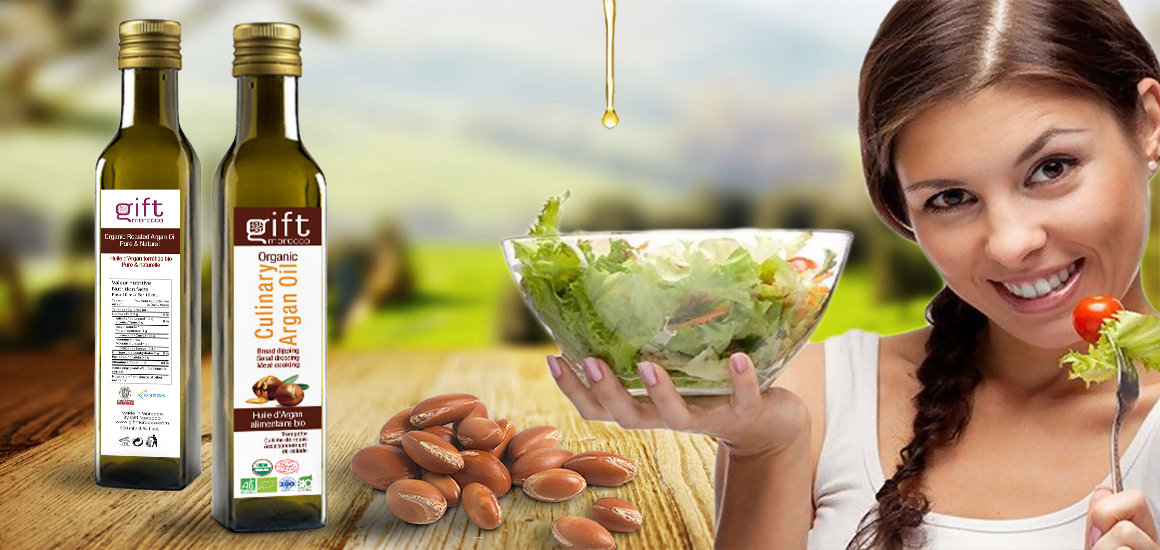 Gift Morocco's culinary Argan oil is 100% pure, organic, natural, cold pressed and without any additives. It is certified organic by ECOCERT and USDA. We are also authorized by the national office for sanitary security (ONSSA) that attest our respect for production and quality standards.
All our products are available in bulk without a minimum quantity (MOQ), and packaged with a wide selection of packaging and a private label service at a very good price.