Argan oil benefits
Argan oil is the best-kept secret of Moroccan women for centuries. It is a 100% organic, chemical-free gift from nature. Its properties make it beneficial cosmetically and nutritionally.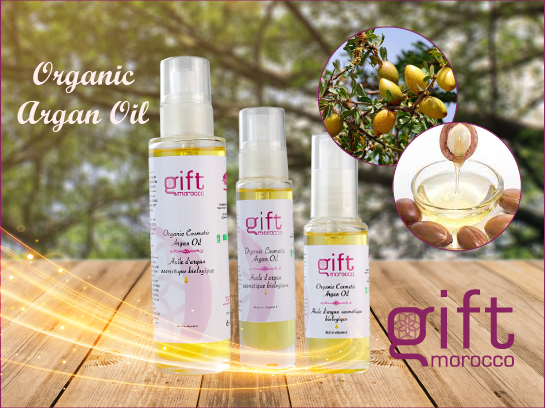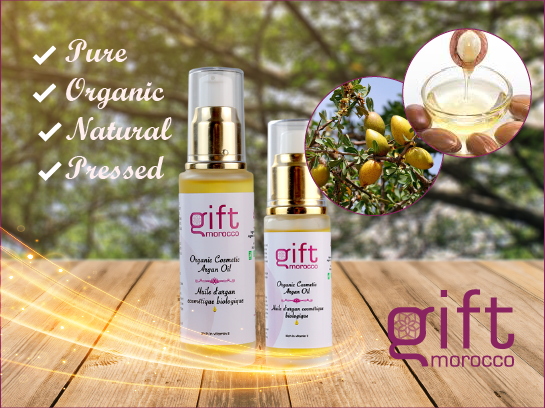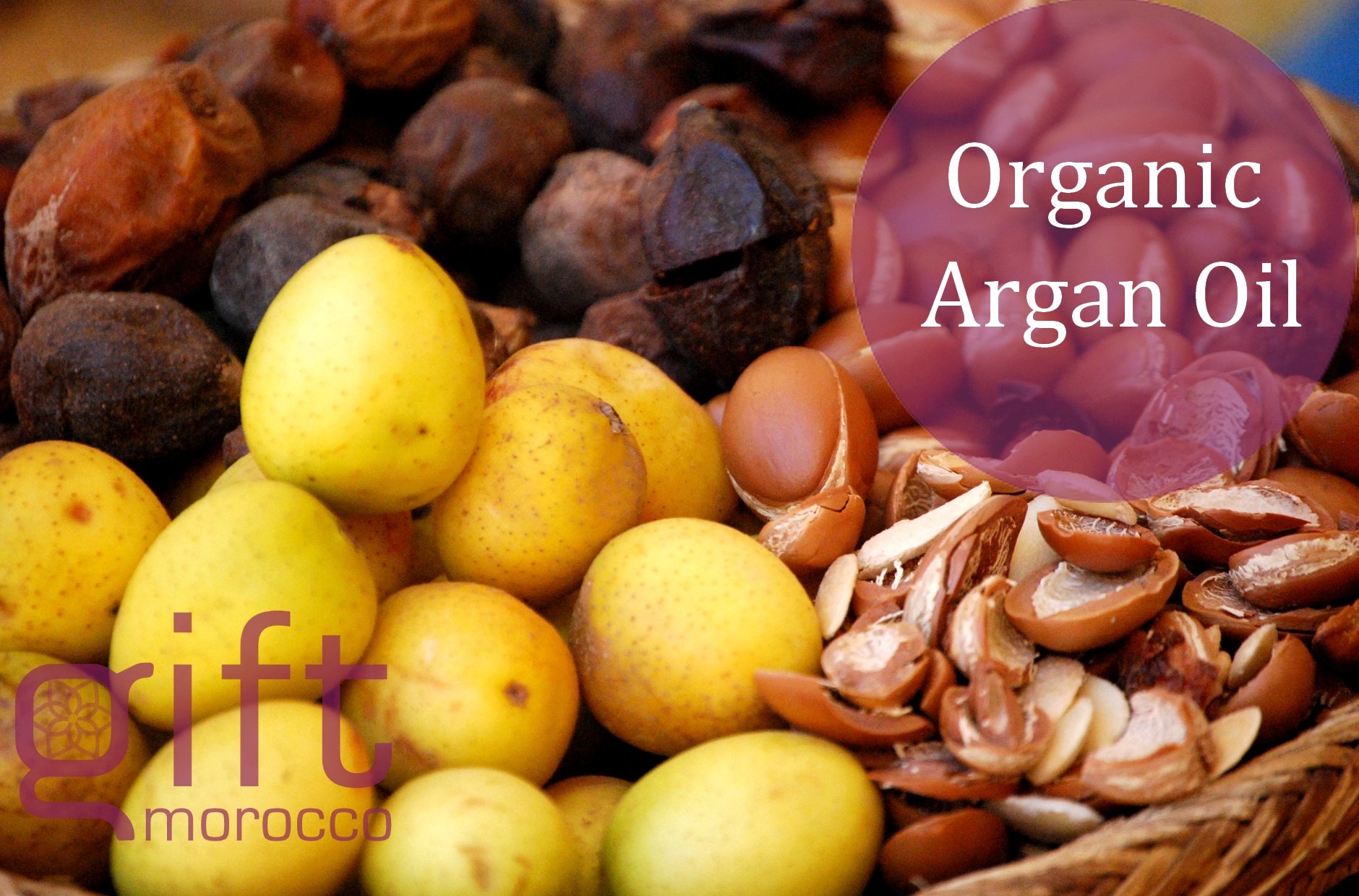 Used for hair, skin, nails and also as a basis for your cooking, Argan oil can only do you good. It is known for being a resource of natural antioxidant Vitamin E and fatty acids, so it has amazing healing, conditioning and repairing properties.
Argan oil benefits
Argan oil is a non-comedogenic oil and can be used as a body and face moisturizer, skin toner, hair and lip conditioner, anti-wrinkle, anti-marks and anti-acne treatments.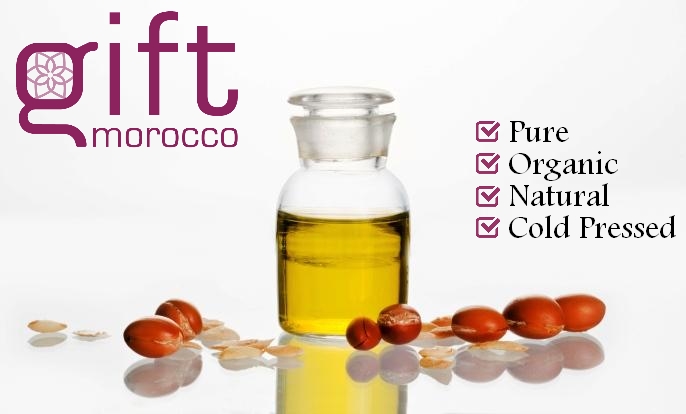 Dietetically, Argan oil is good to lower cholesterol, aid digestion, fight chronic illness and much more.
Gift Morocco makes sure to use the finest kernels in its production. argan The fruits used to come from protected areas. They are highly selected before they are taken to our production unit. The oil obtained is 100% pure, organic and cold pressed. It has no additives and it is not diluted with water.
All our customers get the first premium quality of Moroccan Argan Oil.