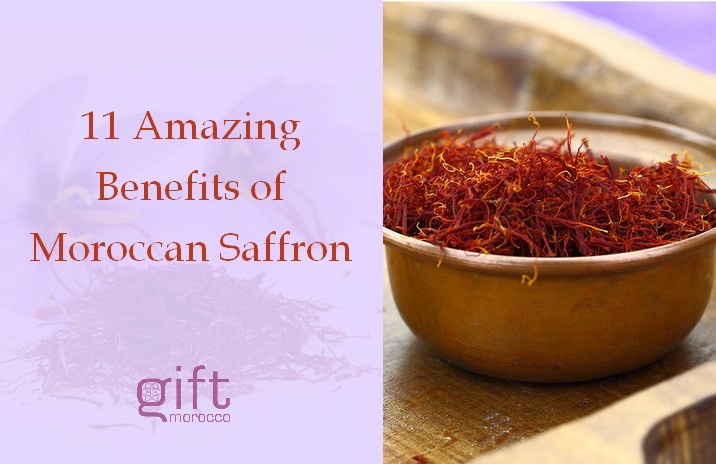 Recently, Gift Morocco introduced the organic Moroccan Saffron. Moroccan Saffron color is of a natural dark red and has a strong flavor.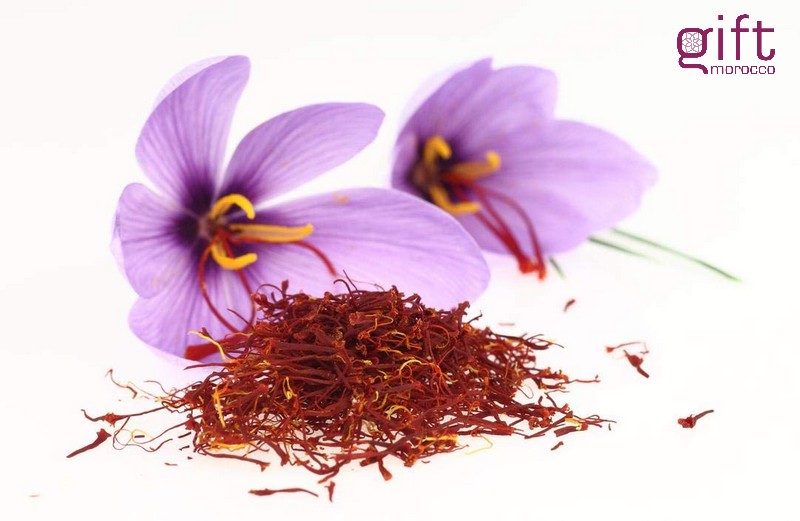 We supply the first grade which has multiple impressive benefits for your health and skin.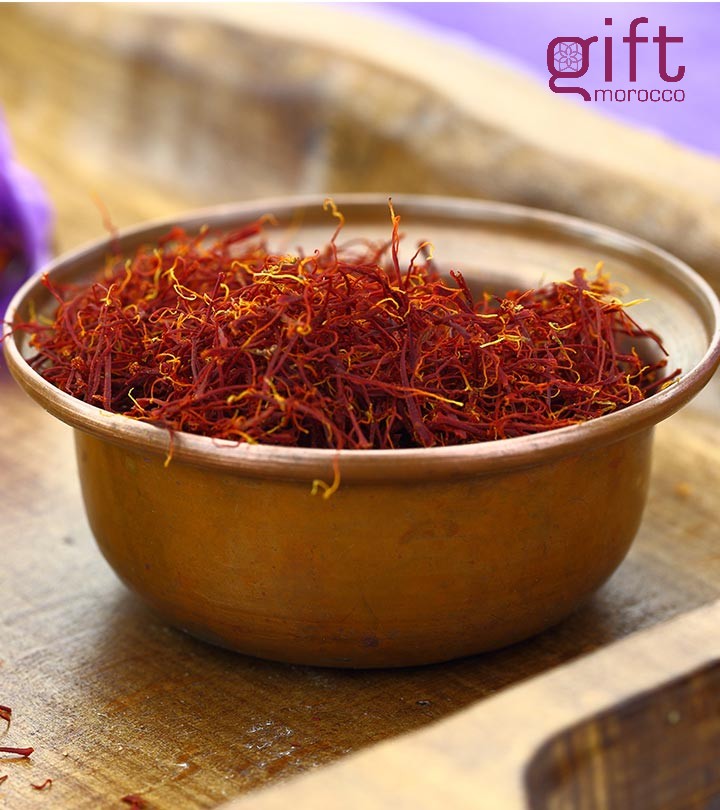 Helps fight cancer
Saffron has some compounds such as carotenoids and crocin that have anticancer properties.
Studies have shown that saffron helped with limiting the growth of cancer cells. These results have been seen on many cancer types such as hepatic, prostate, breast and skin cancers.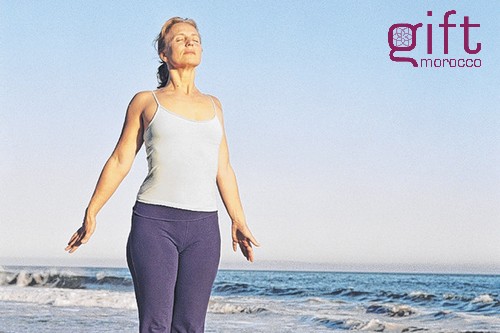 Improves vision
Some studies stated that some natural compounds in saffron can help with preventing vision loss and retinal degeneration. For example, a compound known as Safranal was found to be able to preserve the mechanism in the eyes that helps study the forms of things that people see (photoreceptor morphology).
Cures depression and insomnia
Researchers have come to the result that saffron can have some impact in the improvement of sleeping patterns by reducing insomnia and treating depression.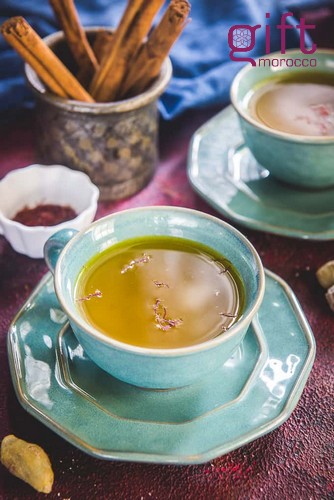 Heals Wounds
It has been proved that saffron can heal wounds and more specifically those that were caused by burns by increasing the re-epithelialization in burn wounds.
Relieves Insect Bites
There is a little research on this part but some researchers have demonstrated that the application of saffron extract can help relieve the pain caused by insect bites.
Treats Inflammation
Saffron is known for having anti-inflammatory properties which makes it a good ingredient to be used for treating inflammations.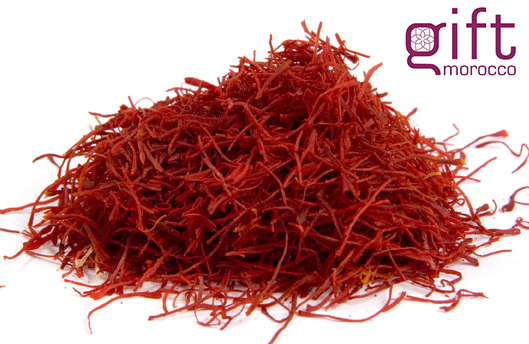 Offers radiant skin
Saffron can be used in a simple facial mask to get a radiant skin.
Mix 2 to 3 strands of saffron with 2 spoons of milk and 1 teaspoon sandalwood powder. The mixture can be applied on a wet face for 20 minutes. This mixture needs to be applied once a week for results.
Lightens your skin
Let 2 strands of saffron soak in a small cup of milk for 2 hours. Apply the mixtures on your face and neck for few minutes before rinsing off.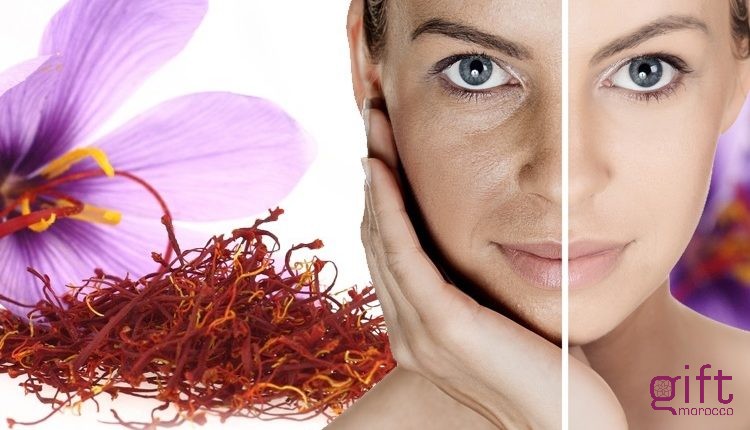 Treats acne and blemishes
Saffron has antifungal content that makes it an effective treatment for acne, blemishes, and blackheads.
Mixing it with basil leaves will make a great facial treatment because it eliminates bacteria that cause blemishes and acne.
Lightens your complexion
Mixing saffron with honey will help with providing oxygen to the skin which stimulates the circulation of blood.Thus, this facial maskwill give you a glowing complexion.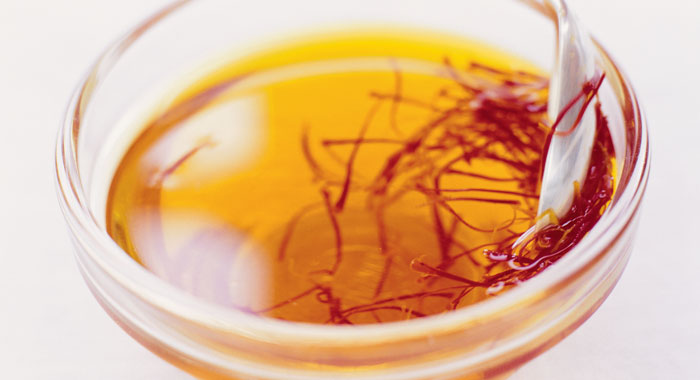 Tone your skin
You can enhance your rosewater's benefits by adding few strands of Moroccan saffron to your bottle.
Gift Morocco offers the first quality of Moroccan Saffron