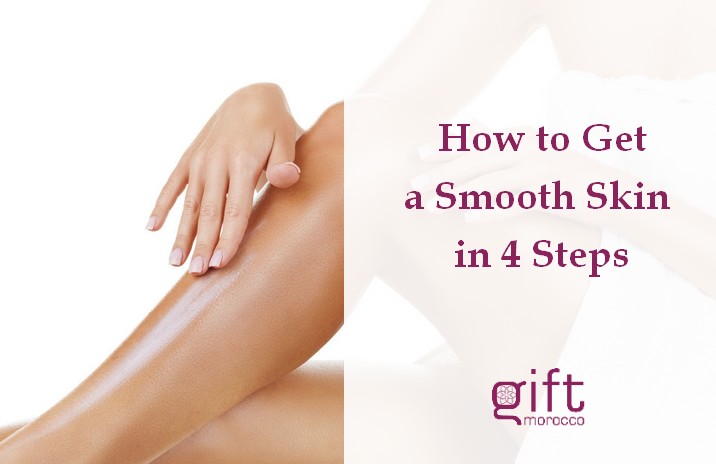 Make your skin smooth and soft with easy steps using Gift Morocco natural and organic products.
Step 1: Exfoliate with Moroccan Beldi Black Soap
The Moroccan Black Soap, also called Beldi Soap, is a natural plant product. Based on olive oil pulp, this soap is extremely rich in vitamin E. It is a great emollient, exfoliator and moisturizer. It cleanses the skin by removing dead cells and toxins leaving the skin soft and silky to the touch. Thanks to the high content of vitamin E, it helps to revitalize the skin, acting against dryness, dehydration and skin aging.
Gift Morocco offers the first quality of the authentic Moroccan Black Soap. It is available in its neutral form, with organic pure Argan oil from Morocco or with essential oils. The Black Soap is used on your body only.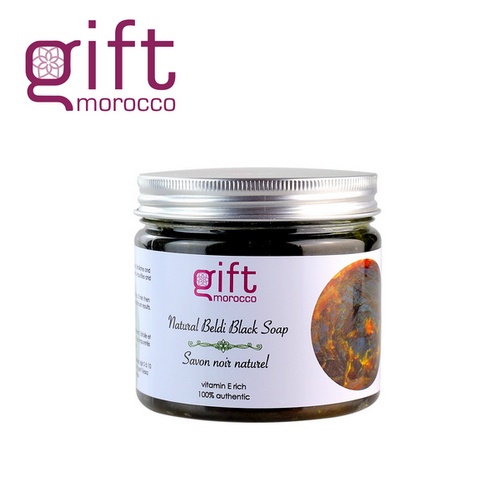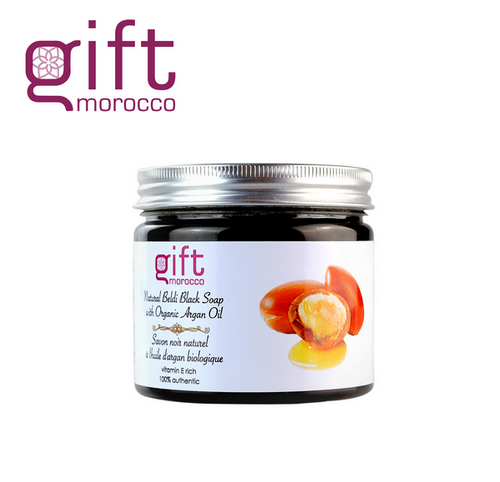 Step 2: Remove Impurities and Brighten Your Skin with Ghassoul Clay Powder
Ghassoul Clay Powder is a delightfully unique and superfine clay powder. It is rich in minerals such as Silica, Magnesium, Calcium, etc. Its high absorption ratio helps detoxify and perfectly cleanse the skin, remove impurities and dead cells, and absorb dirt and excess of sebum. It softens and brightens the skin including sensitive.
We offer the finest quality of Ghassoul powder with fine particles. While making your paste, you can add rosewater, other hydrolat and vegetable oils like pure Argan oil or pure prickly pear seed oil.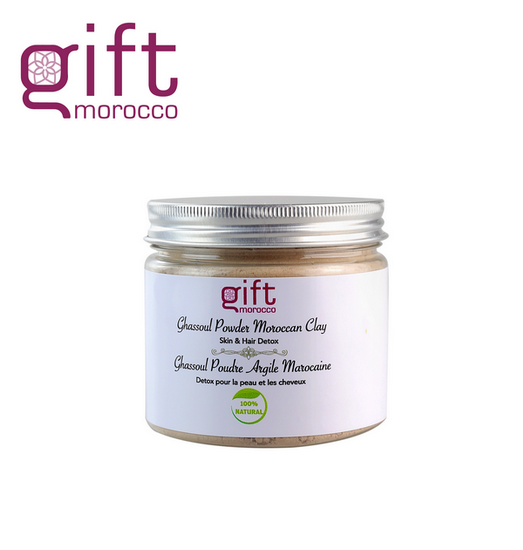 Step 3: Tone Your Skin with Organic & Natural Rosewater or Chamomile
A great natural skin toner, rosewater and chamomile water have natural antiseptic, anti-inflammatory and anti-bacterial properties. They have so many benefits on the skin and well-being and can be used in various ways. No matter what your skin type is, this natural fresh liquid can bring you handful of goodness!
Spray these amazing floral waters directly on your clean skin before applying in product on it. They will also help tighten your pores.
Gift Morocco's rose water and chamomile water are gotten from the first distillation. They are 100% pure. Moreover, our rosewater is certified organic by ECOCERT. For your face, you can add few drops of pure Argan oil from Morocco with rosewater to remove makeup and dirt.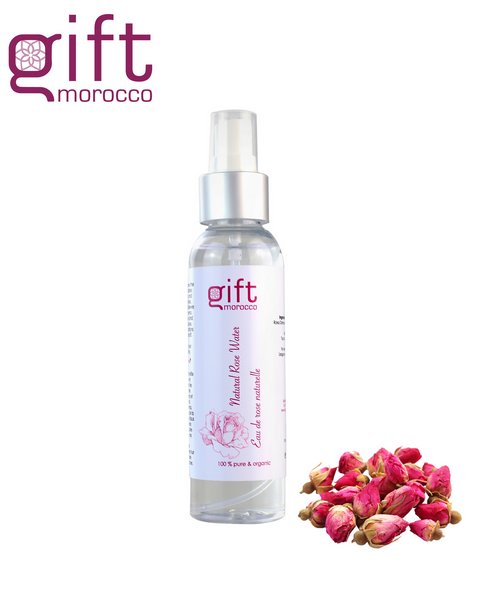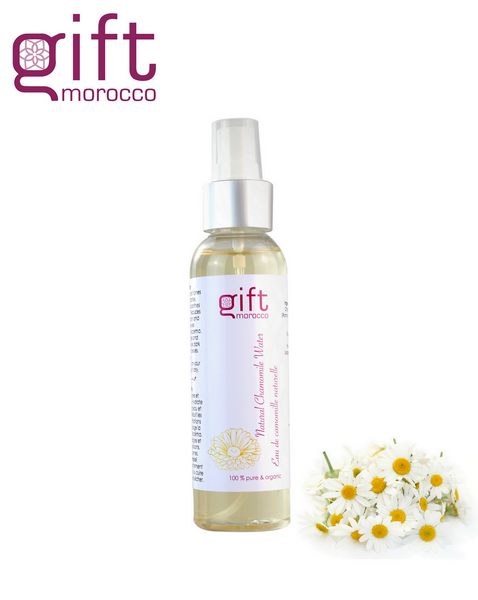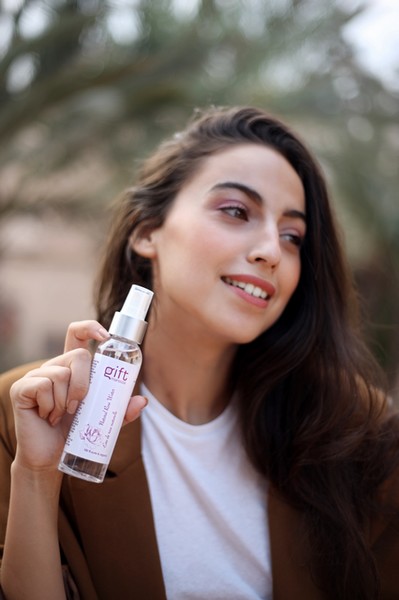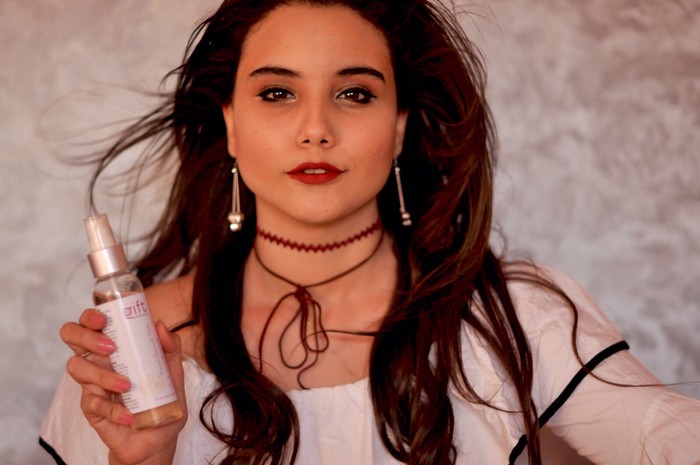 Step 4: Moisturize with Organic & Pure Argan Oil
The famous Moroccan Argan Oil, known as liquid gold, helps restore elasticity and suppleness to the skin. It nourishes the skin deeply while reducing the appearance of fine lines, wrinkles and acne scars at the same time. It repairs and rejuvenates the skin, improves its moisture retention and protects it from environmental factors.
Moreover, you can use pure Argan oil for hair growth. Click here to learn about all the all Argan oil benefits.
We are proud to let you know that Gift Morocco produces the best Argan oil brand in Morocco.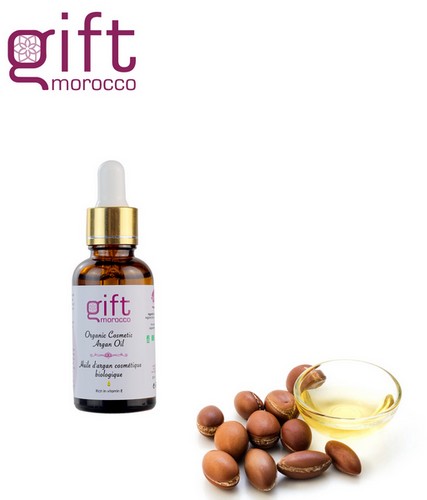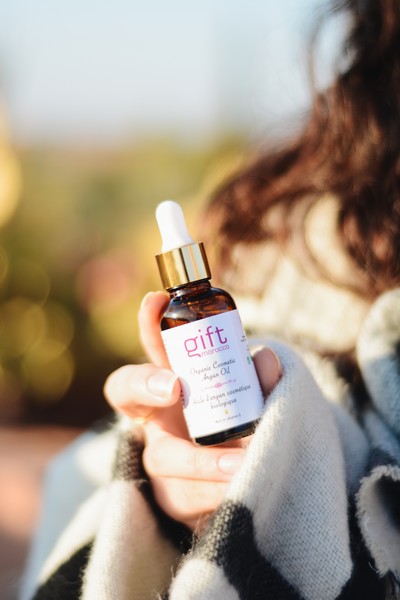 You want to know where to buy Argan oil and all the above cited products? Simple, click here to contact us and learn about the whole buying process! All the products are available packed and in bulk.