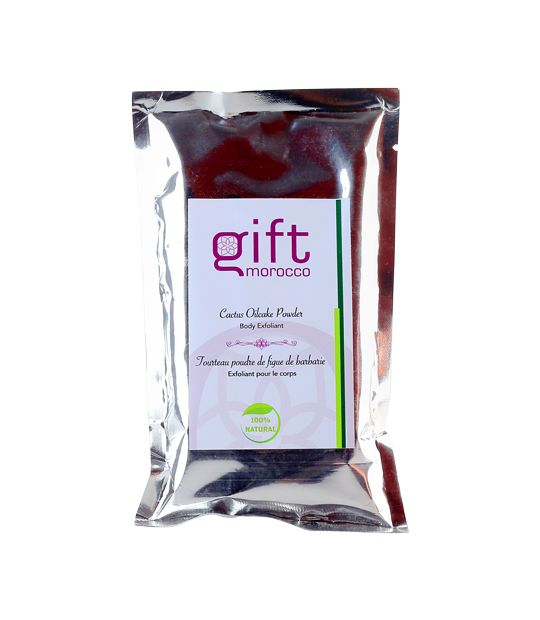 Cactus Organic Oilcake – Body & Hair
Capacity: 100g
100% natural exfoliant
Normal to mature skin
BenefitsUsesComposition
Exfoliates and moisturizes the body.
Eliminates impurities and toxins from skin pores. Brightens the skin.
Helps with acnes and fine lines.
Mix 1 tbsp of the powder with 2 tbsp of lukewarm water. Few drops of vegetable oil or floral water are optional. Apply as a mask for face/hair or as an exfoliator for the body. Avoid eye contour.
100% Powder Extract of Pickly Pear Seed Oil