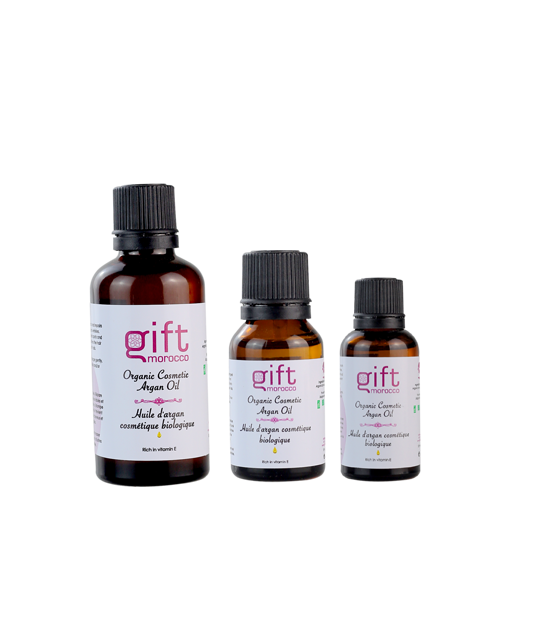 Glossy Glass Dropper Bottle of Organic Cosmetic Argan Oil
Capacity: 15ml-30ml-50ml
Rich in vitamin E and antioxidants
Organic
Cold pressed
100% pure
100% natural
BenefitsUsesComposition
Moisturizes skin, lips and cuticles.
Protects and repairs damaged skin cells.
Fights fine lines and wrinkles.
Reduces acne and blemishes.
Fades dark spots and acne scars.
Prevents stretch marks.
Softens the hair and skin.
Deals with brittle and soft nails.
Apply 1 to 2 drops on the area and massage gently. Can be mixed with other vegetable oils and/or essential oils.
100% Organic Argan Oil