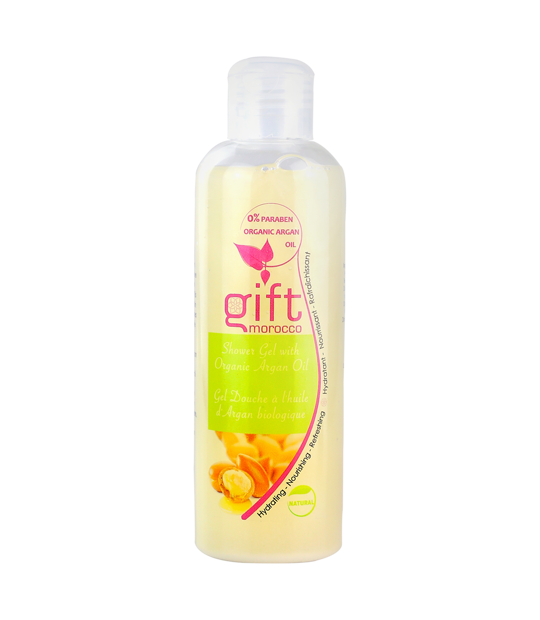 Shower Gel with Organic Argan Oil
Capacity: 200ml
Natural
Organic Argan Oil
Rich in vitamin E
Paraben free
BenefitsUsesComposition
Extremely soft, non aggressive, sulfate-free and enriched with Organic Argan Oil.
This shower gel, with thin and light foam, washes your skin gently while moisturizing it.
On damp skin, apply the product, wash gently and rinse with water.
Shower Gel based on: organic argan oil, Aloe vera oil and Almond Oil.