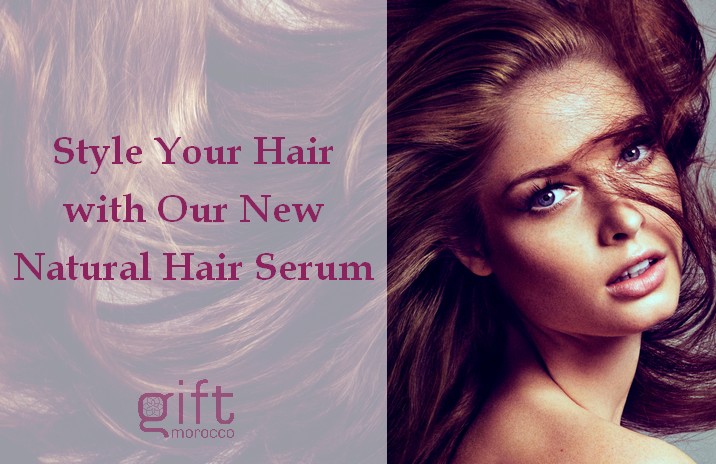 Gift Morocco announces to its dear customers that a new product is launched.
We introduce a natural hair serum that is based on our organic Argan oil and organic prickly pear seed oils certified ECOCERT, USDA, ONSSA and ISO9001:2015. Both these oils are full of beneficial nutriments for your hair. You can read more about the benefits of the Moroccan Argan oil here and the benefits of the Moroccan prickly pear seed oil here.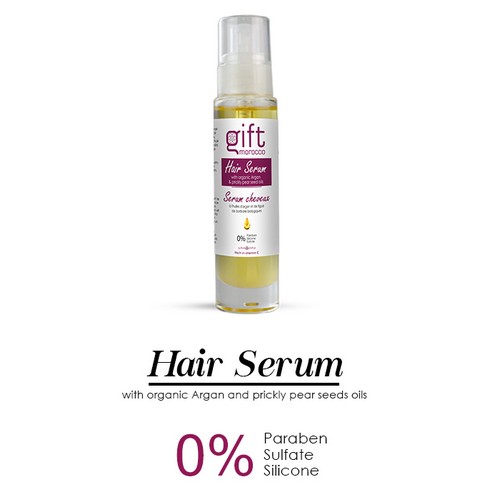 This hair serum also contains the pure coconut oil and is rich in vitamin E (click here to read more about the benefits of vitamin E). And as Gift Morocco's products are all about promoting formulas that are kind to your skin and your hair, we made sure to make this hair serum free from any toxic ingredients. It is enriched with natural and pure oils to nourish, moisturize and repair your hair and scalp. This new products is paraben free, silicone free and sulfate free.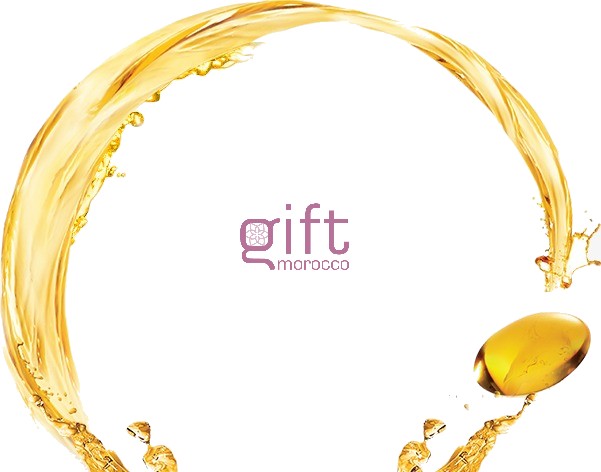 Gift Morocco's natural Hair Serum is suitable for all hair types. It can be used for before showering as a hair mask or on wet hair for hair styling.
It is available in bulk and packed with our label or your label and box.